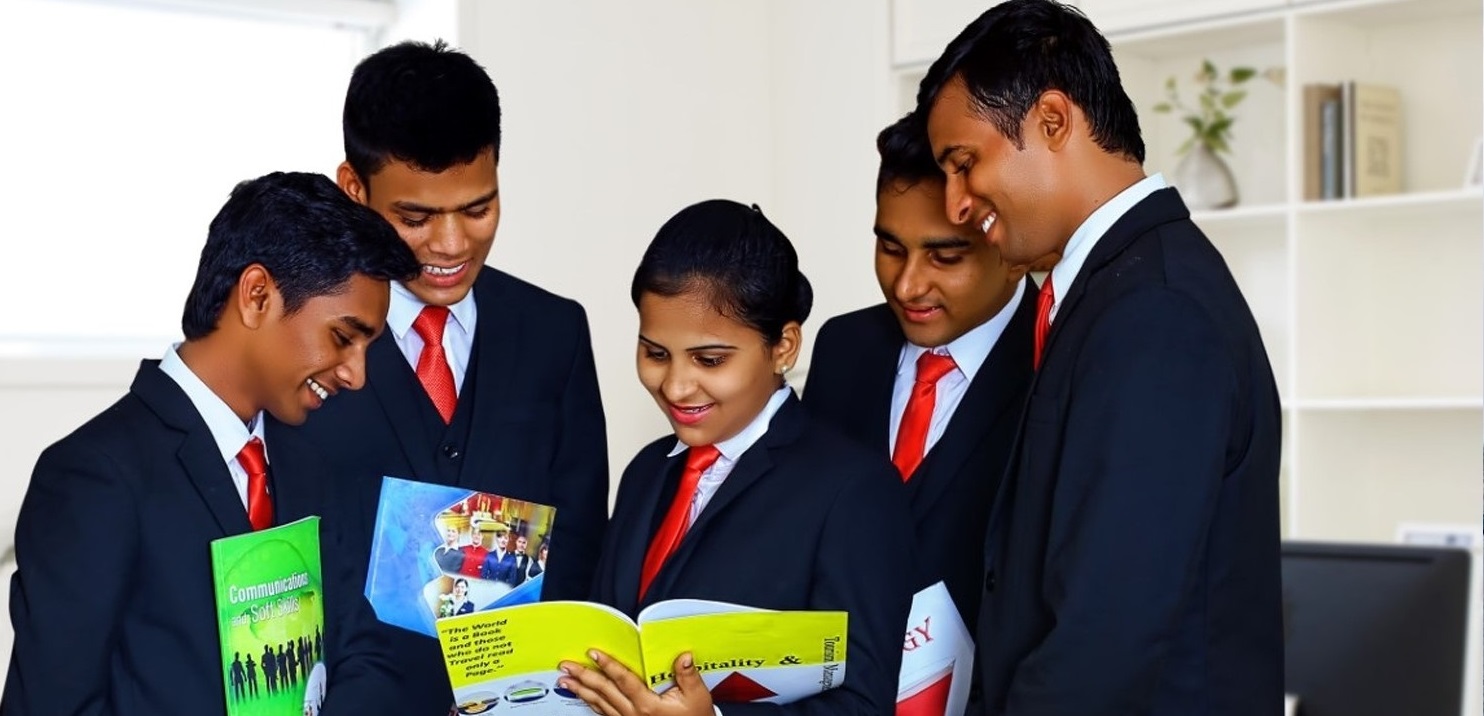 Why Shangrila?
Shangrila Institute of Hotel Management offers a passport to exciting world class careers in Hospitality and lifelong learning.
1. Global Hospitality
While you are studying at Shangrila you will experience to learn about Global Hospitality through our global experience faculties which will help you to develop the knowledge, skills, attitudes and behaviours before you enter the real world of hospitality Industry. We provide Global hospitality experience at your very own local destination.
2. Value Based Education
Our aim is to make student's professionals is by focusing more training on grooming and personal hygiene, communication skills, and intangible service, teamwork and hospitality etiquette. We incorporate an exciting blend of knowledge and practical skill development with well equipped and designed learning rooms, kitchen, practical restaurants, bar stations and guest rooms that meet the standards of modern hospitality.
3. Discipline and Determination
A college engages all educator and students to cultivate a caring college culture. Educator and students develop mutual respect and trust and forge a good relationship conducive to nurturing students to become self-respecting, self-disciplined, to show respect for others, to be positive and optimistic, responsible and responsive to changes, so as to help them meet the challenges in learning and in life.
4. Successful Career
When looking at career success, it is often important to look at life goals as well, these often go hand in hand. Career success begins with clarity of purpose and direction. Shangrila's team will work with you on a range of career development activities that will help you to develop the knowledge, skills, attitudes and behaviours to manage your life, lifelong learning and work in an autonomous and planned manner. We assist the student to find the right place for their job placement.
5. 80% Practical Learning and 20% Classroom Theory.
Shangrila study programmes have been designed with a component of work-based learning. These experiences provide you with the opportunity to apply the knowledge and skills you have gained in classroom contexts and to reflect upon your personal strengths and future career aspirations. They enable you to start building your industry reputation and professional networks.